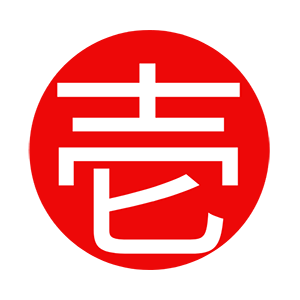 壱円屋
製品概要・仕様
Webページを見る・編集・公開の3ステップでできるWebページ作成・更新ソフト
動作環境:
[Windows]
対応OS: MacOS X v.10.5.7またはMacOS X v.10.6
CPU: intel CPU
メモリ: 512MB以上
HDD: 1.4GB以上 ※インストール時には追加の空き容量が必要(大文字と小文字が区別されるファイルシステムを使用している場合や、取り外し可能なフラッシュメモリを利用したストレージデバイス上にはインストール不可)
メディア: DVD-ROM
モニタ:1024×768、16bitカラー以上 他DVD-ROMドライブが必要 ※Contribute webブラウザープラグインを使用するためには、Firefox 3/3.5が必要。オンラインサービスの利用には、ブロードバンドインターネットに接続できる環境が必要。最新の必要システム構成については、メーカーHP参照(www.adobe.com/go/contribute_systemreqs_jp)
商品の説明
Webページを見る・編集・公開の3ステップでできるWebページ作成・更新ソフト。使いやすいWYSIWYGのHTMLエディターで、Webページの作成や編集をコラボレーション形態で簡単に行うことができる。また、コードを記述する必要はなく、コンテンツ提供者はテキスト、画像、CSSをブラウザー内で編集でき、FLV/SWF/PDFファイルをドラッグ&ドロップで追加できる。さらに、管理者は、クリエイティブなWeb開発を促進しながら、ワークフロー、レビュー、バージョン処理を簡単にコントロールすることが可能。そのほか、スタティックなWebサイトもダイナミックなWebサイトもワンクリックで生成することができる。Windows版。
Product summary and specifications
Web page creation and updating software
Operating environment
[windows]
Compatible OS: MacOS X v.10.5.7 or MacOS X v.10.6
CPU: Intel CPU
Memory: 512 MB or more
HDD: more than 1.4 GB * additional free space is required when installing
Media - DVD
Monitor: Firefox 3 / 3.5 is required to use 1024 x 768, 16 bit color or more DVD-ROM drive. Online services require an environment that can be connected to broadband Internet. For the latest required system configuration, see the manufacturer HP
Explanation of goods
Web page creation and updating software that can be seen in three steps of web page. WYSIWYG's HTML editor makes it easy to create and edit web pages in collaboration. Also, there is no need to write code, and the content provider can edit text, images and CSS within the browser and add flv / SWF / PDF files by drag and drop. Furthermore, administrators can easily control workflow, review and version processing while promoting creative web development. In addition, static web sites and dynamic web sites can be generated by one click. Windows version.
Tags: adobe contribute cs5 windows price, adobe contribute cs5 price, cheap adobe fireworks cs5, newest adobe fireworks cs5
If you want to know more products, we have: adobe audition cs5.5, adobe audition cs6, adobe captivate 5.5
Adobe Contribute CS5:

Windows,English,日本語,永続版,Permanent version,学生・教職員個人版,Individual and faculty staff,Webページ作成・更新ソフト,Create and update web pages
Recent Reviews ( 1 )
ByakitaThursday, 23 April 2020
最初は少し心配したが、インストールできて、新品と変わりません。本当に助かりました。

Your cart is currently empty.