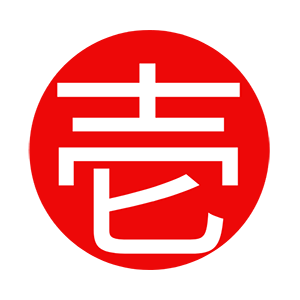 壱円屋
商品説明
プロユースのデジタル画像編集ソフトウェア。プリント、Web、ビデオで使用するための画像を作成でき、Photoshop CS5に搭載されている編集機能、合成機能、ペイント機能に加えて、クロスプラットフォームでの64bit対応による高速なパフォーマンスを活用することができる。また、ロゴやアートワーク、モーショングラフィックに3Dの押し出し効果を付けたり、高度なツールで3Dオブジェクトを編集したり、モーションベースのコンテンツを作成、編集することも可能。

動作環境
[macintosh] [Windows]
CPU: intel CPU
メモリ: 1GB以上
HDD: 2GB以上 ※インストール時には追加の空き容量が必要(大文字と小文字が区別されるファイルシステムを使用している場合や、外付けのフラッシュメモリを利用したストレージデバイス上にはインストール不可)
メディア: DVD-ROM
モニタ:1024×768、16bitカラー以上 ビデオカード:VRAM 256MB以上、ハードウェアアクセラレーション対応のOpenGL 他DVD-ROMドライブが必要
※GPUを利用する一部の機能ではShader Model 3.0とOpenGL 2.0対応のグラフィックカードが必要。マルチメディア機能を利用するためには、QuickTime 7.6.2が必要。
Commodity explanation
Professional digital image editing software. You can create images for use in print, web and video, and in addition to editing functions, synthetic features, and paint functions on Photoshop CS5, you can take advantage of 64 bit compatible performance on cross platform. You can also add 3D extruding effects to logo, artwork and motion graphics, edit 3D objects with advanced tools, and create and edit motion based content.
Environment
[Macintosh] [windows]
CPU: Intel CPU
Memory: over 1 GB
HDD: more than 2GB * additional free space is required when installing (case sensitive filesystem is used, or on the storage device using external flash memory)
Media - DVD
Monitor: more than 1024 x 768, 16 bit color video card: VRAM
* some functions that use GPU require shader model 3.0 and OpenGL 2.0 graphics cards. To use multimedia features, QuickTime 7.6.2 is required.
Tags: adobe photoshop cs5 price, adobe photoshop cs5 mac price, adobe photoshop cs5 extended price, newest adobe photoshop cs5 extended
If you want to know more products, we have: adobe audition cs5.5, adobe audition cs6, adobe captivate 5.5
Adobe Photoshop CS5 Extended:

Photoshop CS5,Photoshop CS5 Extended,Windows,Mac,English,日本語,学生・教職員個人版,Individual and faculty staff,画像編集ソフト,Image editing software

Your cart is currently empty.