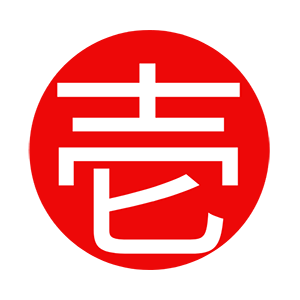 壱円屋


Main functions
The KeyShot user interface makes the 3D rendering and animation process easy and fast.
With over 700 materials, over 50 lighting environments, labels, textures, and opacity, you can express exactly what you want.
Model and camera movements can be shaped in real time in front of you with an intuitive animation system.
You can adjust the animation while watching the movement.
There is no easier way to create 3D renderings, animations and designs.
Easy
You don't have to be a rendering professional to create real photo-like images from 3D models.
All you have to do is import the model data into KeyShot, drag and drop the material onto the model, adjust the lighting and move the camera. That's it.
It's all easy in front of you. You can learn how to use KeyShot in just a few minutes.
Real time ray
KeyShot is the first product to feature a CIE-approved physically accurate rendering engine, enabling real-time light rays and extensive lighting.
Whether it's a 3D render or an animation, KeyShot lets you instantly see the process in the visible region of the light in real time, saving you time to create realistic 3D images. ..
Scientifically accurate material
All KeyShot materials are scientifically accurate and have physical attributes based on real-world materials.
Attribute types contain only the attributes required to make a particular material.
For example, the "glass" material has no attributes that make it look like metal.
This makes it extremely easy to set up realistic materials, making it easier and faster for anyone to set up.
animation
KeyShot's revolutionary animation system allows you to create animation quickly and easily, bringing a whole new level to the product development stage. KeyShot does not insert or manage keyframes. Instead, clicking the button applies the individual changes (such as rotation and deformation) to the new animation, and updates the material and lighting as the animation plays.
64-bit environment
KeyShot is developed in a 64-bit environment, so you can use more than 4GB of virtual and physical memory in a 64-bit system. KeyShot is cross-platform compatible and runs on Microsoft Windows and Apple computers.
CPU power supply
All KeyShots run on CPU power. No special hardware or graphics card required. KeyShot takes full advantage of all the cores and threads in your computer. The better the computer performance, the faster KeyShot will work. Performance is proportional to the number of computer cores and threads.
Interactive labeling
It is designed so that you can freely attach logos, stickers and images to 3D models. Image files support major formats such as jpg, tiff, tga, png. You can add multiple labels to the material and set the placement method of each label individually. It also supports images with a transparent background.
Bump map
Bump maps are used to delineate the details of the material and make the model look realistic. Polished metal or colored plastic can be easily represented with bump maps. You can also use a normal color or black and white image as a bump map. Light and dark areas are interpreted as high and low surface areas.
Rendering process queue
Rendering cues are used for batch processing in rendering images and animations. While working during the day, just add images and animations from various files to the queue's "job" and click the "process queue" button. Each job records the scene state and rendering settings. It is also possible to process jobs at night.

Your cart is currently empty.